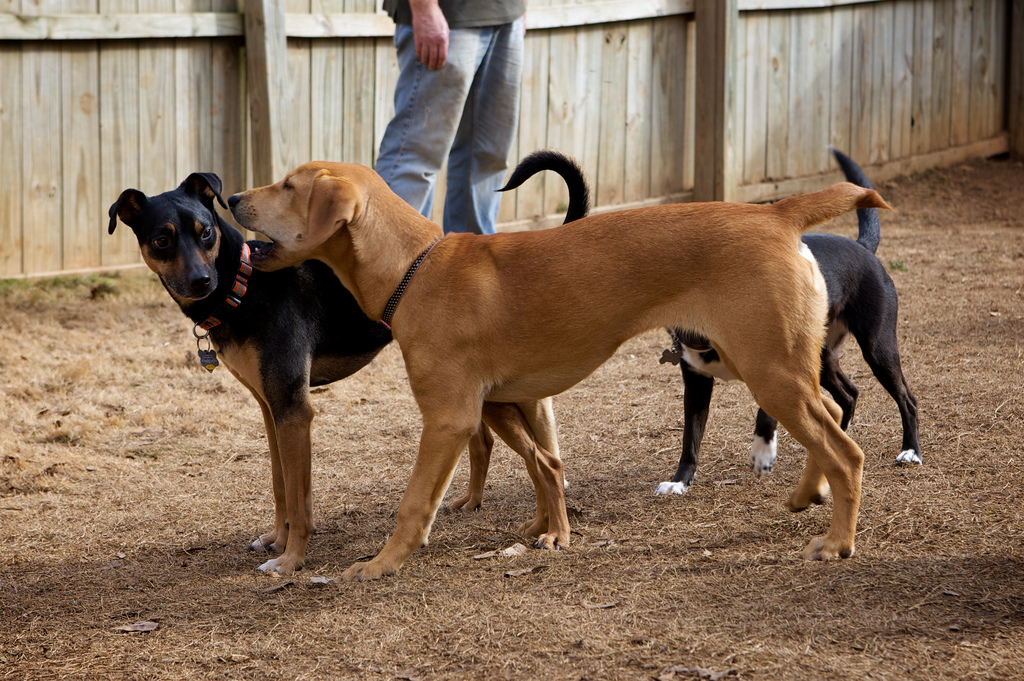 Wouldn't it be great if starting your dog business were as easy as just finding a dog boarding business for sale in your area? To tell the truth, it might not really be as awesome as it sounds. While buying a ready-made dog business might seem like a good idea, starting from scratch actually has some very powerful advantages if you do it right.
Your Money Goes Further
Someone selling a profitable, well-functioning business typically expects to sell it for two to three times its annual revenue. Notice I said revenue, not income. The revenue for a business includes all the money it takes in, before you subtract expenses like taxes, supplies, rent, etc. The actual income you'd make is typically much smaller, so you're looking at an up-front investment of several times what you'd be able to make each year.
If you start your own dog business rather than trying to find a dog business for sale, you can spend less of your money on funding the previous owner's retirement, and more on marketing your own new business. Even a few hundreds dollars invested judiciously in local and online marketing will enable you to quickly establish and grow your business.
You Control Your Company Image
When you buy a preexisting business, you're stuck with whatever logo, company name, and business model the previous owner came up with five years ago. Maybe they have a lame website, or a dorky-sounding name. Even worse, maybe they have disgruntled former customers, unknown debts, or facilities that aren't up to the current mandated standards.
If you start your own dog boarding business, you start with a clean slate. You can ensure that your company image reflects the high standards you're going to follow in caring for your clients' dogs. And you can get off on the right foot by pleasing those clients from the start, so that all the press you ever get is good press.
Location, Location, Location
There just aren't that many dog boarding businesses for sale, so the odds that you'll find one near where you live are not very good. Maybe you'll get lucky and be able to find a dog boarding business for sale in texas, illinois, los angeles, or the UK. But those are all big places, and even if you live in one, the dog boarding business for sale is still not likely within walking or even easy driving distance from your house.
If you set up your own dog boarding business, you might even be able to set it up in your own home if you have the space. At the very least, you can find a convenient location nearby. Living nearby your business has advantages beyond the obvious–you'll be able to get great word-of-mouth recommendations from your friends and acquaintances, and maybe even take care of their dogs when they're in need of dog boarding.
Better than Finding a Dog Boarding Business for Sale
But wait, you might say. Isn't it just too hard and time-consuming to start your own dog boarding business? Well, maybe if you go at it alone. But there are lots of good resources out there to get you started. If you want a complete guide, along with personalized business mentoring, you might want to check out the Canine Club Academy.
We offer a course designed to teach you dog handling skills, as well as mentor you as you start your own dog business. Our modules include hands-on business building projects and marketing activities to get the word out about your dog business from the beginning. We also include a business toolkit, including business cards, brochures, posters, other print materials, and a professionally designed website that we'll set up and host for you.
Your tutor will be a sounding board for you and guide you through the steps of setting up your business. By the time you finish your coursework at the Canine Club Academy, your business will be up and running and attracting customers.
For more information on the specifics of starting a dog boarding or doggie daycare business, download our free report.