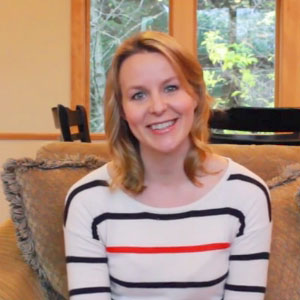 "I live in the Bay area, so there is no lack of overindulgent owners and spoiled dogs with behavioral issues. =) I find a lot of joy helping dogs and their owners understand each other and have a happy life together. I very much enjoyed the Course and found it extremely thorough and practical. I especially appreciated the business modules and all of the customized, print ready marketing materials. I am very happy that I chose to enroll in the online course and I strongly endorse the Canine Club Academy to anyone looking to start a fulfilling career in the dog industry.
Thank you, Canine Club Academy!"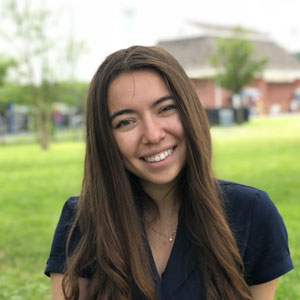 Lindsey Freeman, Boston, MA
"I'm a freelance writer living in Boston. About 12 months ago, I started an informal dog walking service. I charged $15 per dog per walk (only $75 for the whole work week) and it wasn't long before I had six regulars every day of the work week. I took the online course because I realized that a significant portion (almost half) of my income was already coming from walking dogs and I was looking for other ways to serve my clients' needs like grooming and one-on-one behavioral counseling. There were a lot of options get certified in Boston, but I was attracted to the 'Certification Course in Dog Training' primarily because of the online learning strategy and the personal Tutor. I was very pleased with the course. I felt it went deep enough to satisfy while staying broad enough to be flexible with what I wanted to do. Combining dog services with my freelance writing has been a match made in heaven for me. =D"
"My three little ones are all old enough to be in school every day and my husband works full-time. I am an admittedly shy person, but I get along great with animals... especially dogs. I was a bit overwhelmed with the idea of starting my own business, but it has been one of my most satisfying accomplishments. My tutor helped me get started and it really wasn't that much work to get a few regulars for my afternoon walk. I might branch out in the future, but I am really liking the setup I have right now." I am very happy that I chose to enroll in the online course and I strongly endorse the Canine Club Academy to anyone looking to start a fulfilling career in the dog industry.
Thank you, Canine Club Academy!"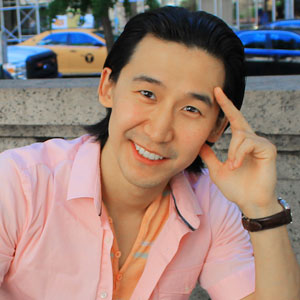 Dave, Gilbert, AZ
"I loved the Course and my personal tutor, Tony, was very responsive and helpful. It was also nice to have the option to phone him when I needed (instead of only corresponding via email). I took a long time deciding which certification to get. In the end, what really attracted me to the Canine Club Academy was the emphasis they put on starting a business. Not only were there in depth business development Modules, but I got a logo, a website, business cards, direct mail pieces, and a bunch of other things that helped me to just be able to focus on getting customers. My tutor also motivated me by helping me set realistic goals... and then followed up with me. I love my professional website. It might not seem like that big of a deal, but the customer intake forms with my own logo printed on them helps others (and ME) to take myself seriously and have the confidence to ask for people's business. I highly recommend this Course for anyone who wants to both learn dog handling skills AND start a business."
Felipe, Mexico City, Mexico
"If you are at all serious about a career with dogs (especially working for yourself), you must have a certification, or you will be at a distinct disadvantage to those who do."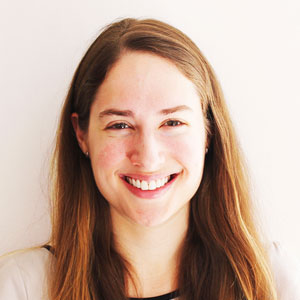 Jackie Conner, Sacramento, CA
"All of my friends have always asked me for advice when they had dog problems. When dogs are having behavioral problems it makes me sad because it is often because they are unhappy about something. Even before I decided to get certified, I had been told more than once that I should offer my services professionally. Although I always brushed those comments off, I really DID want to do exactly that. It is one of my passions. I had confidence in my dog skills but insecure that I had no formal certification or training. Also, there wasn't a dog school nearby that I liked (AND I didn't have a fortune to spend). The Canine Club Academy was the perfect option for me. Also worth mentioning are the marketing materials. Very professional and helpful in getting my first few clients."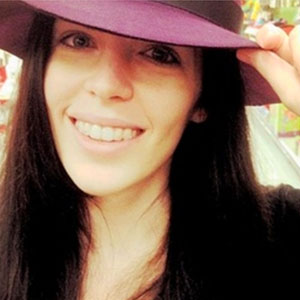 Cathy, Boulder, CO
"I am a homeschooling mom of three with two dogs and a HUGE backyard for all of them! My friends are in the habit of dropping off their dogs when they go out of town. As you might imagine, my husband is always teasing me about how much money the 'Doggie Daycare' brought in last month. Well, thanks to the Canine Club Academy, I now have an answer for him!!!"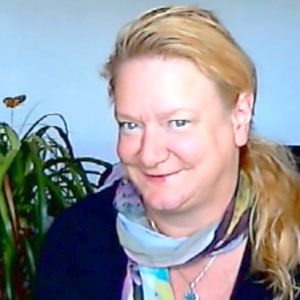 "We had a dog while I was growing up in Germany, and I have always loved dogs. I now have three dogs of my own and have always had a VERY soft heart for animals and have always been good with them. The course was lots of fun. Two thumbs up!"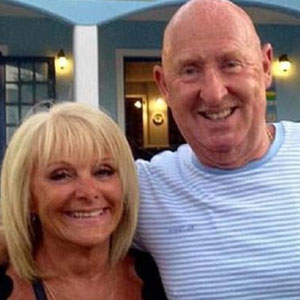 Angie (and Dave), Ithaca, NY
"I had an idea that there would be a lot of business once we had credentials and could market ourselves effectively. Well, I was right! To give a little background on why we decided to do this I need to explain that my husband and I both retired within the past few years. However, with the way the stock market has been, he kept grumbling all the time about how much our retirement egg had lost. Neither of us was interested in going back to work full-time so we started looking into MANY different ways to make some extra money. I am so happy that we choose the online course from the Canine Club Academy. Getting certified and offering training courses for puppies has also been great for our relationship during our 'Golden Years.' I could definately see us doing this for a LONG time to come!"
Holly, Aurora, IL
"I have always had dogs in my family life. From Jack Russels, to Yorkshire Terriers and even cross-breeds, such as Labrador/Whippet. I have always been told that I am very good with dogs and can gain control quite quickly and easily. A couple of years ago 2 of our family pets passed away at ages 11 and 14 leaving a big hole in my heart. I looked into dog rescue and made the decision to foster dogs who were surrendered to a local shelter. Since then I've fostered 7 dogs and it has been a very rewarding experience that brought me so much happiness. Not only did the Canine Club Academy add to my dog skills, it has also helped me develop a small doggie daycare business which I enjoy very much."
Venissia, Jacksonville, FL
"I'm a full-time Mom (AND a part-time dog walker). My favorite thing in life is to spend a nice weekend with my husband and two beautiful boys. Now that my kids are old enough to both be in school, I have been looking for something fulfilling to fill some of my extra time with. I have considered going back to work, but it seems like the only companies who want a part-time employee are retail for minimum wage. The area we live in is basically a bedroom community and for many of our neighbors, the afternoon walk is a MUST for their dog(s). Needless to say, I didn't have a hard time filling up that extra time. (It's keeping me fit too!) Thank you Canine Club Academy!"
John Stien, Seattle, WA
"Wow! The course was very comprehensive and informative. Everything I ever wanted to know about dogs and more! The format is clear and concise, easy to navigate and well organized."
Craig, Fresno, CA
"I've been studying EVERYTHING about dogs ever since I adopted my rescue, so some of the modules were review for me. But I really appreciated the quality of the material. It was an amzing online course and you are definately going to get a log out of it. I was also impressed wish how fun and interactive the homework assignments were. I highly recommend Canine Club Academy!"
Ready to take the first step towards your dream?