Certification course in Dog training
The Course is authored by working professionals in the dog industry. The aim is to provide you with the knowledge and skills required for a career as a canine care professional. It is delivered online and consists of 14 modules, covering essential background, basic and advanced dog training, and how to start your own dog business. There are quizzes and interactive projects and assignments with each module. The typical time required to complete the course is 24 weeks, but it can be completed quicker or slower based on each student's needs. Click on the photos below to explore modules of the Course.
Forms & Handouts
By the end of the course, you will have all the forms and handouts you need to run a dog business, including invoices, customer intake forms, liability releases, evaluation forms, basic obedience test, puppy matching questionnaire, canine nutritional evaluation, and more.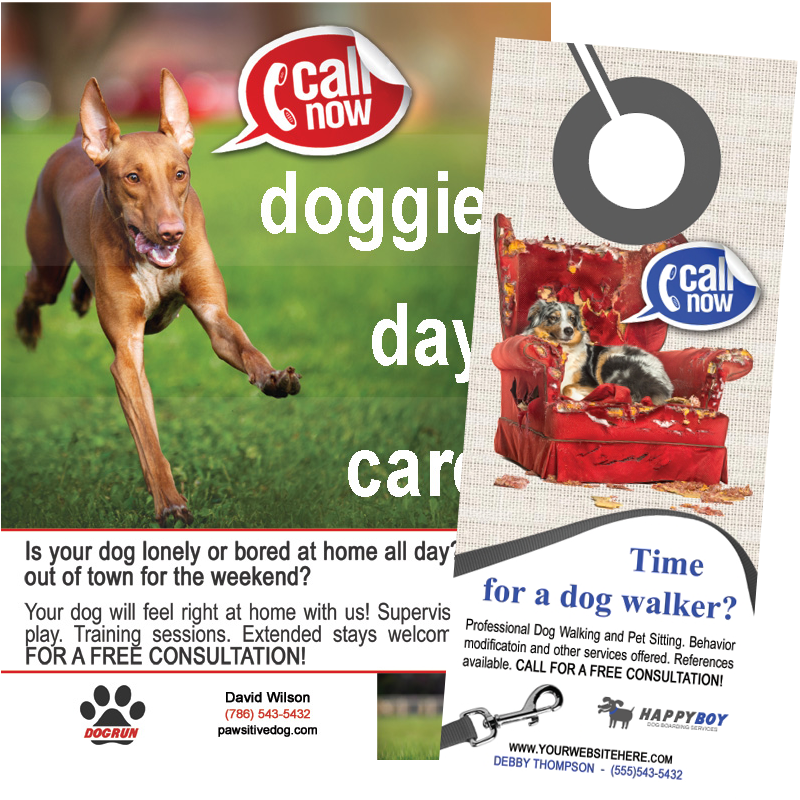 Marketing Materials
Following your preferences, our professional in-house designers will create beautiful business cards, letterhead, envelope, door hangers, posters, and direct mailer postcards to help you advertise your new business, as well as teaching you when and how to use your new materials.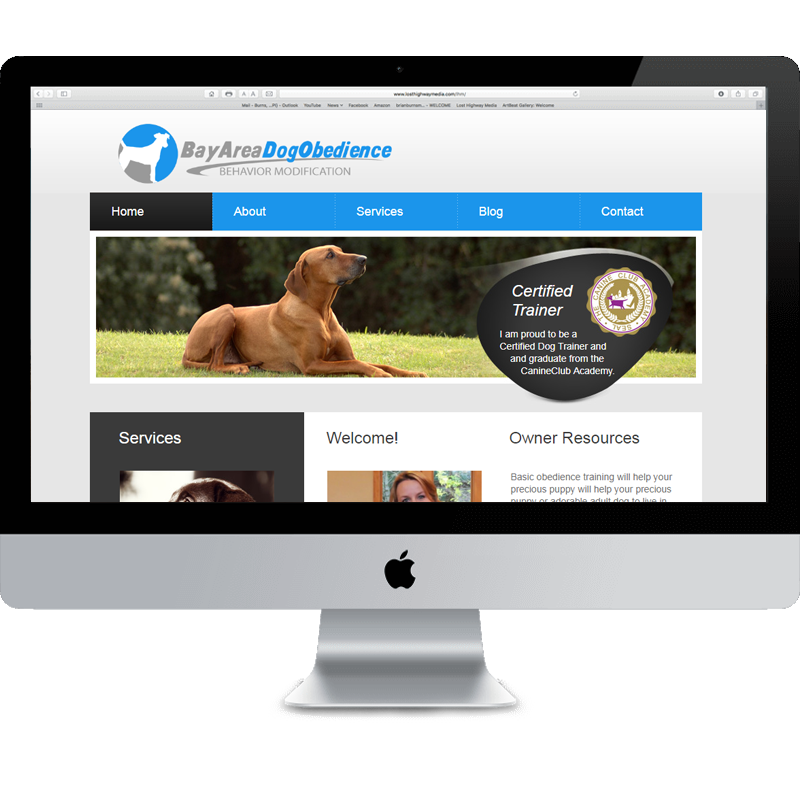 Logo & Website
Together with you, we will create your personalized logo and walk you through the easy process of setting up your own professional website using a drag-and-drop website builder tool. With a professional logo and website you will be ready to attract your first clients.
Every profession requires specialized skills. A respected credential grants instant credibility and places you head and shoulders above the competition. In short, certification is an investment in your career, your livelihood, your future. As a graduate of the CanineClub Academy, you will receive a beautiful certificate to hang on your wall, and be entitled to add CCA-CDT to your name as a Certified Dog Trainer.
The Course is authored by working professionals in the dog industry who want to share not only their knowledge of dogs, but also the ways they have achieved success in their careers and businesses. This is not just a "theory" course. It focuses on the practical aspects: the current market demand for specific dog services, getting your business up and running, and being paid for your efforts.